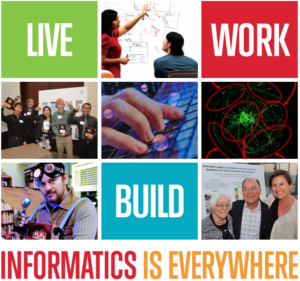 I start my wonderful new job as an assistant professor in the Department of Informatics at UC Irvine this coming summer, 2017. One of the most exciting parts of my transition from postdoc to professor is that I get to begin advising Ph.D. students. I'm particularly looking forward to working with enthusiastic, emerging scholars who are going to be pushing the field forward in the years to come, especially in terms of gender, sexuality, and queerness in video games.
With grad school application deadlines just around the corner (the Informatics deadline is 12/15), I put together this guide to Ph.D. Research in Queer Game Studies at UC Irvine. It's a breakdown of what potential applicants to the Informatics program can expect if they work with me on LGBTQ issues, games, and digital media. For folks generally interested in pursuing a doctoral degree in game studies — there are lots of great options out there! — I also recommend my "Getting a Game Studies PhD" guide. It's not 100% complete, but it's a great starting point. With that said, UCI's Informatics department has just made a whole bunch of amazing new hires, so watch out, because big things are about to happen here…
Embarking on a Ph.D. definitely isn't something to do lightly, and there are pros and cons of the profession. For myself though, I can honestly say that I love what I do — and I hope that you, possible future Queer Game Studies scholars, will love it too.