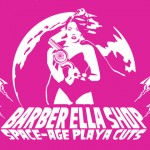 - Barber Ella Shop
barberellashop.wordpress.com

Since 2011, my fellow ragtag barbers and I have been running annually a Barbarella themed, sexy space-age haircuttery in the desert at Burning Man. We spend the better part of the year planning, decorating, and practicing giving mohawks in our basements. The end result is a silver and pink makeshift salon that doles out nearly 200 crazy haircuts in less than a week.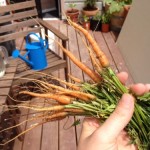 - I am the bringer of life and death to PLANTS!
imadeplants.tumblr.com

A tumblr account documenting my often failed, but always spirited attempts in San Francisco urban deck gardening. Vegetables braving baffling micro-climates. Flowers battling sidewalk hazards. Nature as edible alchemy.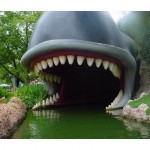 - Wilhelmina, Beauty of the Deep
After three years of admiring art cars from afar (what other city has streets populated by moving art?) and three years of hating art carts from up close (I'm seriously not cool enough to ride in your giant butterfly?), my goal for Burning Man 2013 is to make my very own little car-that-could. Oh, it's a whale. Think Monstro, but with a mouth that glows red at night and big lady eyelashes, and inside it's a golf cart.