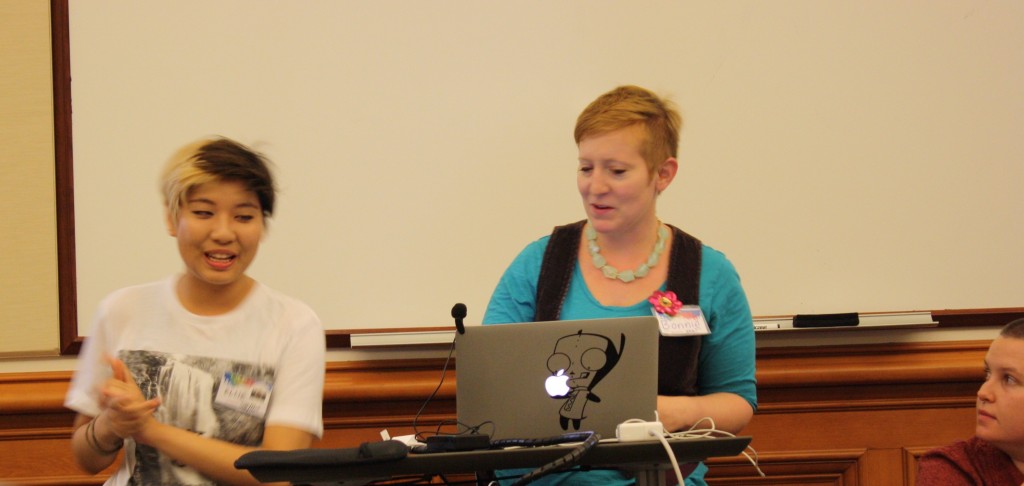 Click here for Bonnie Ruberg's curriculum vitae (updated January, 2017)
Bonnie is a Provost's Postdoctoral Scholar at the University of Southern California, where she works in the Interactive Media and Games Division. She is also an incoming Assistant Professor of digital games and interactive media in the Department of Informatics at UC Irvine. She received her PhD in Comparative Literature with certification in New Media and Gender, Women, and Sexuality Studies from UC Berkeley in 2015. She works at the intersection of sexuality, gender, and digital cultures, with a special interest in LGBTQ issues in video games.
Bonnie is the lead organizer and co-founder of the annual Queerness and Games Conference (QGCon). She is also the co-editor of the volume Queer Game Studies, and the author of her current book project Playing Queer: Sexuality, Gender, and Identity in Video Games beyond Representation. Bonnie got her start in the field of diversity and digital media working as a tech journalist from 2005 – 2009. During that time she published widely on technology and culture in venues like The Village Voice, The Economist, and Wired. She also ran a popular blog on sex, gender, and video games.
For students interested in pursuing doctoral research related to LGBTQ issues and video games, Bonnie recommends reading her guide "Ph.D. Research in Queer Game Studies at UC Irvine."
To contact Bonnie, please email her at bruberg[at]cinema.usc.edu. Thanks!